There is an old age habit of celebrities. You know what? Dressing up in mask or hiding behind a curtain to surprise the members of the public. 
Recently, Dua Lipa did the same with the old folks. She tried to pull a prank on them to know how popular she is. Unfortunately, not very! 
Dua Lipa prank on elderly people 
The 24 years old English pop star, Dua Lipa stepped in to host the show "Jimmy Kimmel Live!" on Monday night. She pulled a prank on older adults when she quizzed them about herself without them knowing. 
She started the segment with a humorous monologue before initiating with the suitable named "Who-A-Lipa?" section. In that, she video called a few elderly people. 
During the segment, the singer and songwriter, Dua Lipa told that a lot of her fans are young; however, she tried to reach a wider audience. It is when she decided to reach to some old folks. These are the real people whom Dua Lipa interviewed. She told them she was surveying music but didn't tell them her identity. 
She started this series of interviews by asking "Do you know who Dua Lipa is?" 
The reaction of elderly people 
The reaction of the senior citizens are humorous, and we couldn't stop laughing. 
One man in black-framed glasses became confused and asked "Who?" while another person wearing suspenders replied, "Is it a real person?" 
One of the men answered "The Doobie Brothers?" The Doobie Brothers is a rock band of 1970. 
A couple reacted by attempting to repeat her name, and by mistake, they said "Dua Mita?" 
After that, Dua Lipa started to play her popular tune "Break my heart" and asked them how they feel about the song. One of the women joyfully said that she loved the song. It's a good one, and she is going to write it down. 
The singer asked if she might do well with her music. One of the senior answered that he doesn't know. However, she might do well on TikTok. 
Later, She broke the new about who she is. One of the elderly lady who already criticised her outfit saying it "Terrible"  answered that she got herself in it this time. 
Another jumped with joy and replied that she is going to run out and buy a CD while the last man in the video laughed uncontrollably. 
You can check out the video here: 
Dua Lipa on a work front 
The music lovers were pretty sad when Lady Gaga and Haim postponed their albums amid coronavirus. In addition to this, the new songs of Katy Perry, Demi Lovato and Adele are still months away. 
But, now the fans couldn't control their excitement when Dua Lipa's sophomore album is going to release, and that is to arriving a week early. The song "Future Nostalgia" by Dua Lipa was already a hit which released in March 2020. And now, the remixed version of the song "Future Nostalgia" which created in collaboration with The blessed madonna is going to release on August 21, 2020.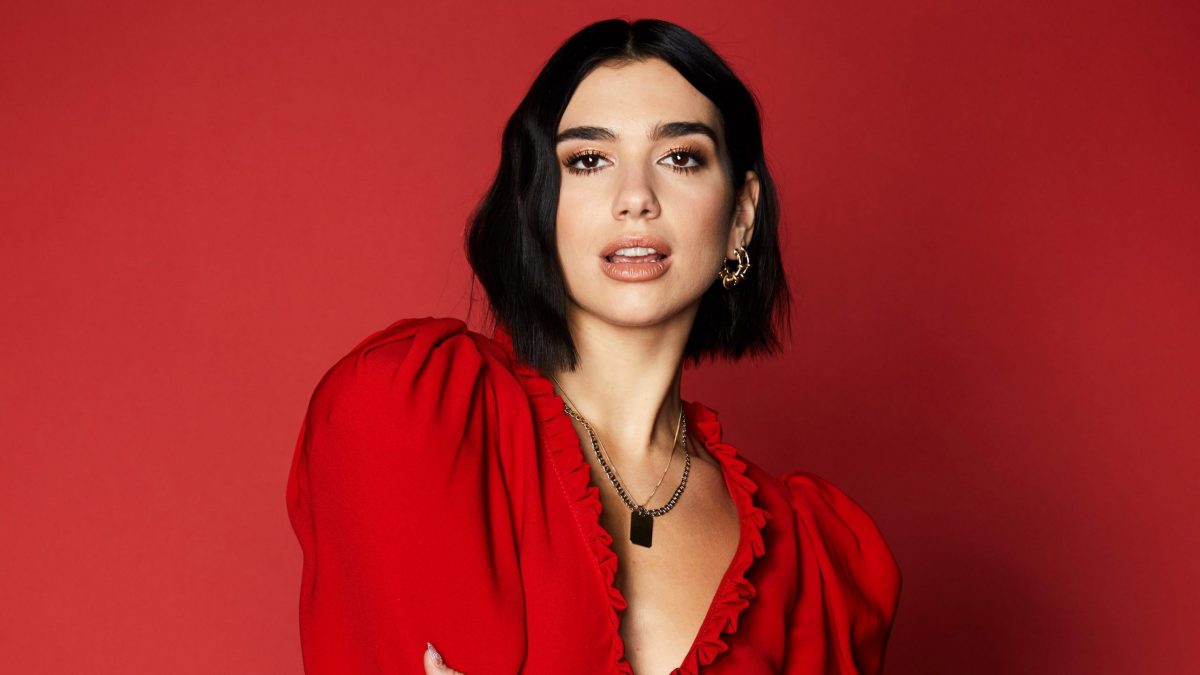 If you like my article, you can check another one about World Trigger season 2.