Angels of death season 2: Are fans going to be disappointed?
A horror anime called Angels of Death is based on a unique video game created by Makoto Sanada. Kudan Nazuka created the illustrations for the manga. The manga was turned into 16 episodes of a J.C. Staff-created television series, which debuted on July 6, 2018. Kentaro Suzuki is the show's director, and Yoshinobu Fujioka is in charge of the screenplay. It's a psychological thriller with a horror theme that can test your intelligence and keep you seated to the last episode.
This series is compelling to watch because of its original plot, stunning visuals, spot-on voices, and psychologically terrifying surroundings. The first season of Angels of Death came to an end swiftly, and it appeared that the 16 episodes were not enough to satisfy the fans, who pleaded for an encore in Season 2.
Angels of death: A game.
Stardust KRNKRN created the Angels of the Death Game. It was released on Steam in 2016 and has received a tonne of positive feedback from users. The game is a whole package thanks to its inventiveness and originality, as well as its plot and all the action. However, the game is criticized for both its poor graphic quality and lack of character development.
Synopsis of Angel of death. 
When 13-year-old Rachel Gardner visits a hospital after allegedly witnessing a murder, she awakens with little to no memory to find herself on floor B7 of an odd, underground facility, where each distinct floor is home to a murderer in a setting that is intricately designed to suit their psychopathies. By escaping to floor B6, where Isaac Foster lives, Rachel can avoid the inhabitant of floor B7, who used to be her hospital doctor. Rachel begs Isaac to kill her as she recalls more of her life and declares that she deserves to die. Rachel agrees to assist Isaac in escape in exchange for Isaac killing Rachel when they do so because Isaac only wants to murder those who wish to live. After that, they move upward through each floor to accomplish their objectives. 
Season 2 of Angels of death.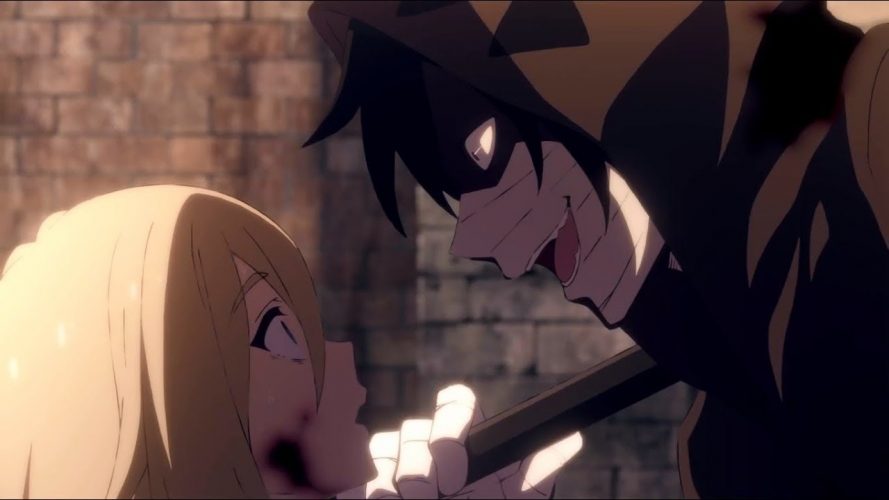 Angels of Death Season 2 has been anxiously anticipated by fans for approximately three years after Season 1's enormous success. Fans were hooked on the entire run of episodes until the very last one thanks to the quirky tone. As of right now, nothing has been said concerning the official release of Angels of Death season 2.
However, we do have an OVA with four episodes that were already broadcast in 2018. Several rumors are circulating about the potential for a very soon announcement regarding Angels of Death Season 2.
The bulk of anime series bases their plots on manga or light novels. However, Angels of Death adheres to a subtext from the game series. The game's storyline has already been wrapped up, which is a drawback. They added that they would likewise be unable to publish its sequel. As a result, the JC Staff's preparations for Angels of Death Season 2 are unchanged.
Before they may be renewed, the majority of these shows must run for four to five years. There is still plenty of time, so supporters shouldn't have high expectations. However, since the source material isn't present, it's possible that viewers won't be able to see the premiere of Angels of Death Season 2 until they hear an official announcement.
Always be updated with us, visit themarketactivity for Real-time updates.