Kushida is confronted by Ayanokoji and Horikita about being the traitor. Finally, Kushida makes her true identity and intents known. Horikita, meanwhile, finally owns up to her development faults. Here is all the information you need to know about Episode 7 of Season 2 of Classroom of the Elite.
Release Date Of Episode 7. 
The seventh episode of Season 2 of Classroom of the Elite will premiere on Monday, August 15. At 9:00 p.m. JST, AT-X will broadcast the episode in Japan.
The series is being streamed on Crunchyroll. An hour and a half after the Japanese broadcast, the episode with English subtitles will be made available.
Where To Watch Episode 7. 
On Crunchyroll, you can watch the second season of Classroom of the Elite. The first season is also available on their platform.
Recap Of Episode 6.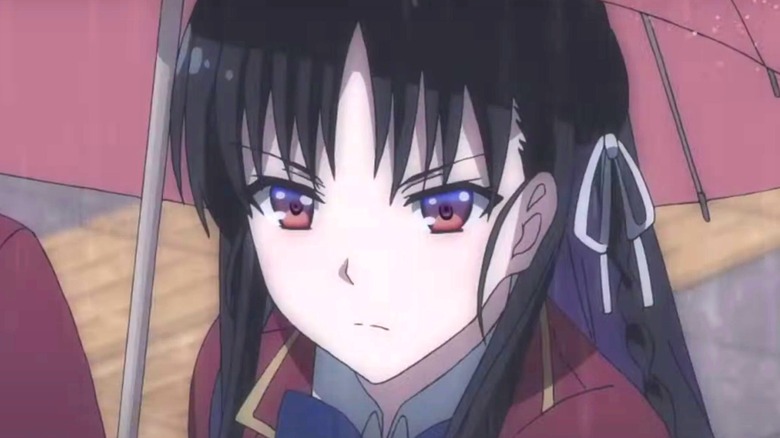 Sudo receives a visit from Horikita, who tries to convince him to return to the event. According to Sudo, he chose to participate in the festival because he wanted to be recognized favorably. Ayanokoji confronts Kushida in the meantime and demands proof that she is the traitor. Kushida disputes it, but she then queries Ayanokoji as to why he did not bother to alter the list of participants. Kushida confesses to leaking the list and disclosing her VIP status during the cruise exam shortly after they continue their conversation. She informs Ayanokoji that she wants Horikita and him to go.
He is surprised to find Horikita still waiting for Sudo when he goes back to fetch a drink. Horikita claims that Sudo and she are similar, but Sudo doesn't buy it. Horikita discusses her brother and her ongoing pursuit of catching up to him. She acknowledges her egotistical behavior and recognizes that she cannot achieve without her friends. Sudo is significantly impacted by her speech and eventually agrees to help. When Sudo and Horikita return to Class D, Sudo expresses regret for his actions. Horikita and her partner asked about replacements for the previous race. Instead, Kushida and Ayanokoji are used. He runs really quickly throughout Ayanokoji's section, comparable to Horikita's brother. According to the festival's final standings, Class D placed last. Some members of Class D, however, commend Ayanokoji for his running. Horikita, meanwhile, appreciates her own development.
On campus, Ryuen, Kushida, and Horikita get together in a quiet area. She admits to being the traitor to Kushida. Kushida's actual nature is known to Horikita as well. Kushida informs Horikita that, despite her behavior, she will be expelled. Ryuen admits that he ordered Yamashita to injure Horikita while collaborating with Kushida. Horikita admits that she was recording Ryuen, but he was also. Unexpectedly, Ryuen gets a tape of him telling Yamashita to attack Horikita in an anonymous email. He praises the unknown one who is in charge of everything. Ryuen promises to solve this mystery.
Always be updated with us ,visit themarketactivity for Real-time updates.