Since a few months, Kanye West is quite trending. Either it's the presidential incident where he broke down or his tweets and relationship on a rock with Kim Kardashian. 
Recently again, Kanye West was on a random tweeting spree. There were a total of 36 times he tweeted which went viral on the Internet. If you know about Kanye, you might be aware of his randomness as soon as he opened his twitter account.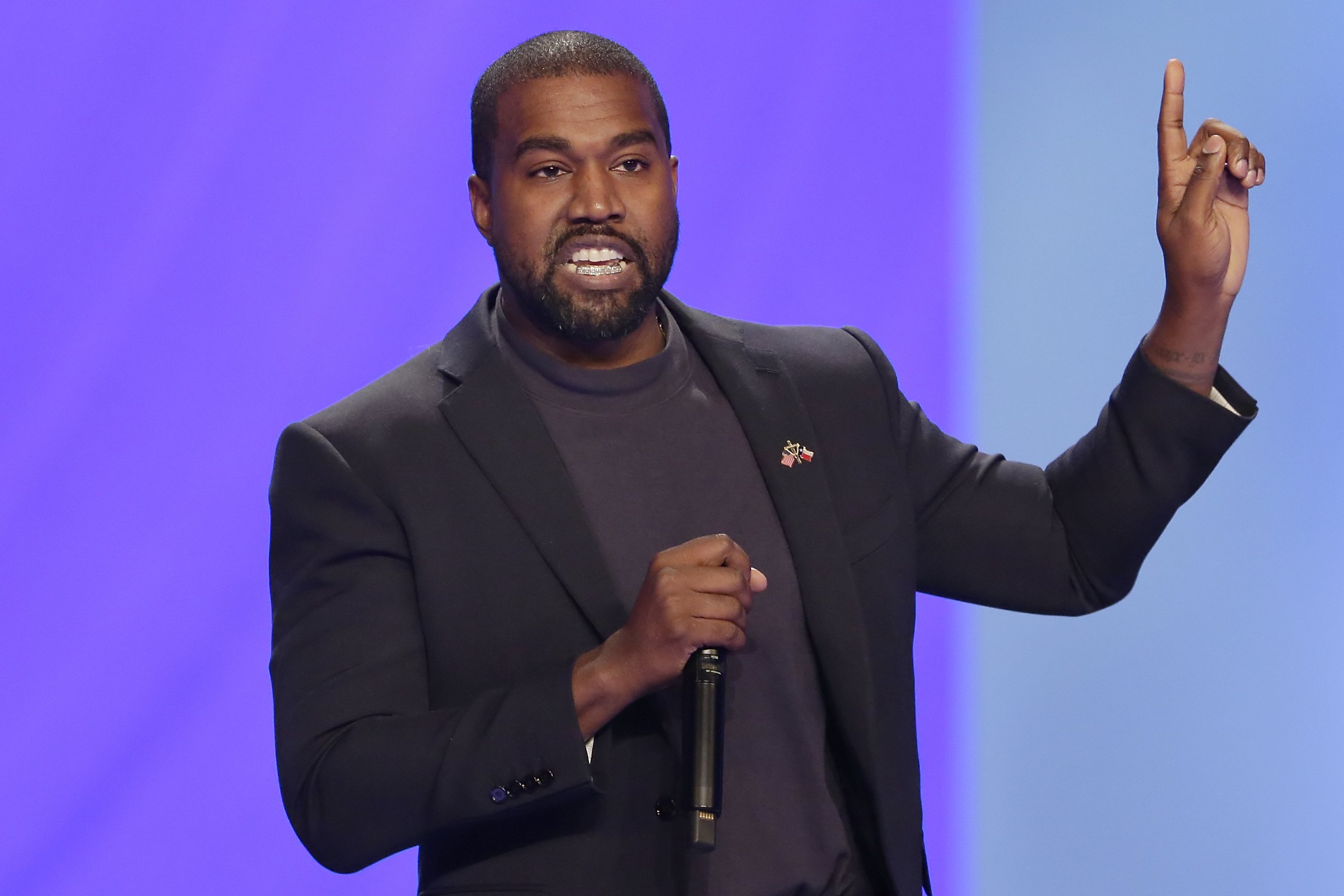 Kanye West random tweets 
Even the oldest of fans and his closest ones didn't know till date what goes in his mind. Recently, he posted random tweets which includes clothing, futuristic architecture, head-scratching announcements and new Yeezy designs. 
He started this series of a random tweet by posting a photo of Louis Vuitton jacket with the caption "Love this jacket. I need to see this in real life." While in another photo which looks like a design sketch, his caption was "Uuuum trying to figure out how to do the Indiana Jones boulder as a door in real life…. Um.  Yeah" 
There were many photos which captions include only the emojis. It consists of the random pic of Eddie Murphy from a movie, and the caption is a goat emoji. He even posted one of his childhood pictures with the caption "When me and my mom lived in china for a year. She had the fresh jacket with the braids". In addition to this, he also shared photos of sneakers, " Underwater homes" and a huge blowup doll. 
These random tweets were much milder than the last time the rapper went viral on Twitter because of his posts. 
Underwater homes …uuuum 🙉 To God be the glory in Jesus name Amen pic.twitter.com/1qmTpSClLh

— ye (@kanyewest) August 9, 2020
Kanye West tweet about Kim Kardashian's mother 
After posting the random tweets a few days ago, he tweeted a caption which is about his wife Kim Kardashian's mother. It read "My mother in law Kris Jenner… makes the best music playlist". 
His followers were left in a state of dilemma by this tweet and gagged that Kris (Kim's mother) had stolen his mobile and posted it herself. 
One of his followers replied " Blink twice if you have been kidnapped" while another one commented, "The devil works hard, but Kris Jong Un works harder!" 
None of us knows what this tweet means, and the answer is only with Kanye West. We could only assume that he is trying to make up with Kim. Maybe?
My mother in law Kris Jenner … makes the best music playlist 😊

— ye (@kanyewest) August 11, 2020
Kanye West in the news since a few months 
As mentioned above, The rapper is making headlines for quite a few months. Last month, when the presidential rally took place where Kanye broke down surfaced a lot on the social media platforms. He even mentioned that he has a bipolar disorder. 
In addition to this, his relationship with Kim Kardashian is also not on good terms. He posted twenty tweets calling out his wife Kim, Mother in law Kris Jenner, Vogue editor-in-chief Anna Wintour to name a few. 
Kanye seems to be in a better place than he was a few weeks ago. 
That's all for today. For further updates, STAY TUNED with us! 
You can also check my other article about The unmade version of Ford and Ferrari.