Minecraft is a fantastic open-ended game, but mods are indeed where the game becomes more interesting. It is a blocky phenomenon. The Minecraft is the only game ever to exist, which allows you to construct a castle to the height of Jack's famous beanstalk. Or you can fall through increasingly challenging darkness for eternity. From interface changes to tools which can aid your hours of exploration, you will have the option to make Mojang's classic even better on PC. Minecraft is the most famous games of the era; there are a lot of great mods out there. It can be too hectic to go through all the mods, so, here is a complete list for all the best ones available.
Optifine/ Fastcraft
You can make Minecraft look incredible with Optifine. This mod adds support for HD textures and provides more control over graphical options. Additionally, if you're playing on a potato, grab Fastcraft. This option will significantly improve your performance on lower-end machines, particularly with lots of Minecraft mods installed.
Animal Bikes
The Animal Bikes mod is compatible with 1.12.2 Minecraft version. In Minecraft, always going down the lane isn't an enjoyable experience. But, things become amazing, once you've set up your network of railways or rivers. Well, rather than crying over this fact, why not enhance your experience with a whole lot of new animal bikes. This mod lets you craft and ride new and different beasts, having several unique abilities. You have the opportunity of riding on animal hungry dinosaurs, volatile creepers, and even your very own fire-breathing ender dragon. Isn't this amazing? This mod is quite adventurous and exciting.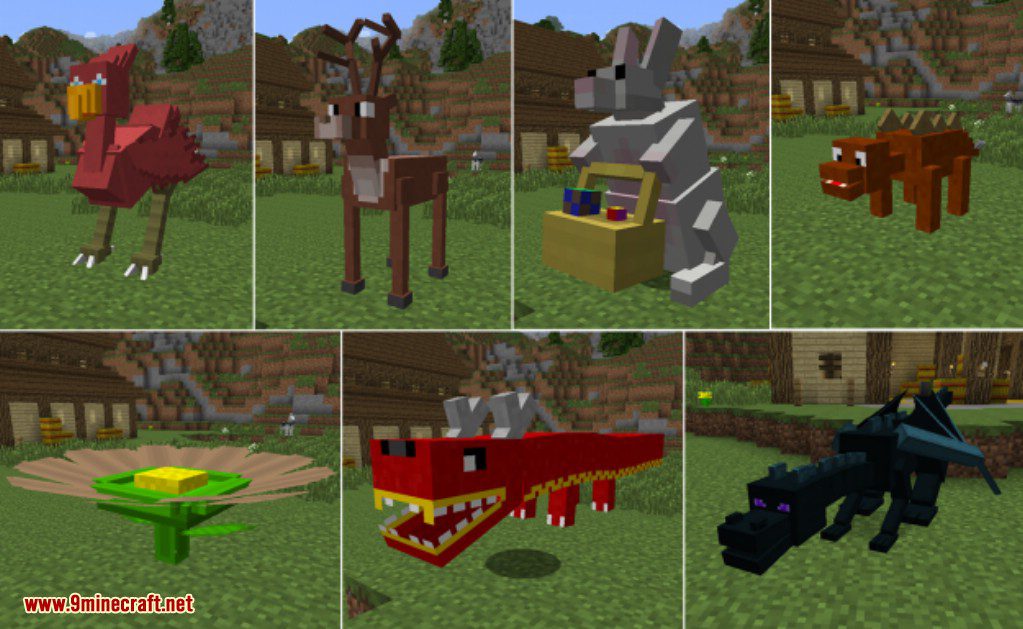 Natura
The natura mod is compatible with 1.12.2 Minecraft version. It is just another excellent mod for spicing up the entire world-generation of Natura. This mod adds a wide variety of several new tree types, and hence, different-coloured woods makes your home more aesthetically pleasing and colourful. It even adds a few extra crops for early-game food and resource production. Natura is an excellent first step into Minecraft modding as it sticks close to the themes of the regular game.
The Aether II
 The Aether (pronounced "ee-ther") is the opposite of the Nether. Aether II is entirely compatible with Minecraft's 1.12.2 version. While the Nether is as Minecraft's version of hell, the Aether is a kind of the heavenly realm. Once transported via this portal, you will find yourself above the clouds surrounded by gorgeous, newly-designed and beautiful floating islands. There are also new mods, including flying cows and flying pigs, some new boss foes, as well as new block types of playing with and new-fangled loot to find.
For more updates, stay tuned.
If you liked my content, then please refer to my other articles. Cool Sims 4 mods