Today we will discuss a popular anime series, Shounen Maid Season 2. Fans loved this show and it received a 7.3 viewers rating.
The plot, animation, soundtracks were all great! But many believed that the show was underrated. However, it received a great response and found a special place in viewers' hearts.
Its first season was released in 2016 and since then we have not heard any news about its Shounen Maid Season 2. Will there be a Shounen Maid Season 2?
Monster 8 Chapter 47!!RELEASE DATE, PLOT, ALL YOU NEED TO KNOW
Shounen Maid is a Japanese comedy, Slice-For-life anime series, it's manga adaptation came on 8 April 2016, and ended on 1 July 2016. It was produced by Eight Bit, licensed by Funimation and Madman Entertainment. The manga was written by Ototachibana, published in B's-Log Comic. It has 10 volumes in it.
Shounen Maid Plot
The story is about an orphaned boy, named, Chihiro Komiya, who lost his parents when he was in 4th grade and lived in poverty. His fate changes, when his uncle found him and took him to live with him in his house. There the little boy witness that the house was a mess and because he is fond of cleaning, he decided to clean the house. His uncle was a designer, so he designed a maid costume for him and let him do what he want to do.
Shounen Maid  Characters
Here are the main characters of the show:-
1. Chihiro Komiya:- He is a very mature boy, who knows how to do all the household chores and has a friendly nature.
2. Madoka Takatori:- A kind-hearted person, who loves cats and he is the uncle of Chihiro. He is a fashion designer by profession and lived in a big mansion. Suffered from childhood trauma.
3. Keiichiro Shinozaki:- He is a secretary of Madoka, he is a very punctual man and a strict person.
4. Miyako Otori:-  She belongs to a rich family and was engaged to Madoka, but it was canceled. She feels being controlled by his father and wants her freedom. She is in love with Madoka's secretary.
Shounen Maid Voice actors
Now, we will talk about some of the main characters' voice actors, who did the dubbed version in English.
1. Chihiro Komiya:- His voice is dubbed by an American voice actress, Apphia Yu. She is known for voicing Rio Nakamura, Hibiki, and has also worked on games like Loren The Amazon Princess and Tales of Aravom.
2. Madoka Takatori:- His voice is dubbed by American actor, Seth Magill. He is known for voicing Rufus Lore, Kojiro Sasahara, and Sir Edward Lampard.
3. Keiichiro Shinozaki:- His voice is dubbed by Todd Haberkorn. He is an American voice actor and voice director. He is known for voicing Natsu Dragneel, Death the Kid, Ayota Kirishima, and many more.
4. Miyako Otori:- His voice is dubbed by Leah Clark. She is an American voice actor, ADR director, and ADR Scriptwriter. She is known for voicing Mavis Vermillion in Fairy Tail, Suzuka Asahina in Suzuka, and many more.
Now, let's discuss Shōnen Maid Season 2 release date.
Shounen Maid Season 2 Release date
There is no announcement of  Shounen Maid Season 2 yet, but maybe in the future, we can hear about its new projects. The show's producer Eight Bit already covered almost 7 volumes, and now they are left with only three volumes.
Will they make the second season? Well, it's a no, because there is a lack of source material left. This is the common problem for any anime series sequel, as the company will not invest in 6-7 episodes just to make a second season, they will suffer financially!
The best thing they can do is either start creating OVAs or another anime studio took the project and move the series ahead. But there is not much company that creates original manga storylines and then its adaptation, simply because of the cost and time factors.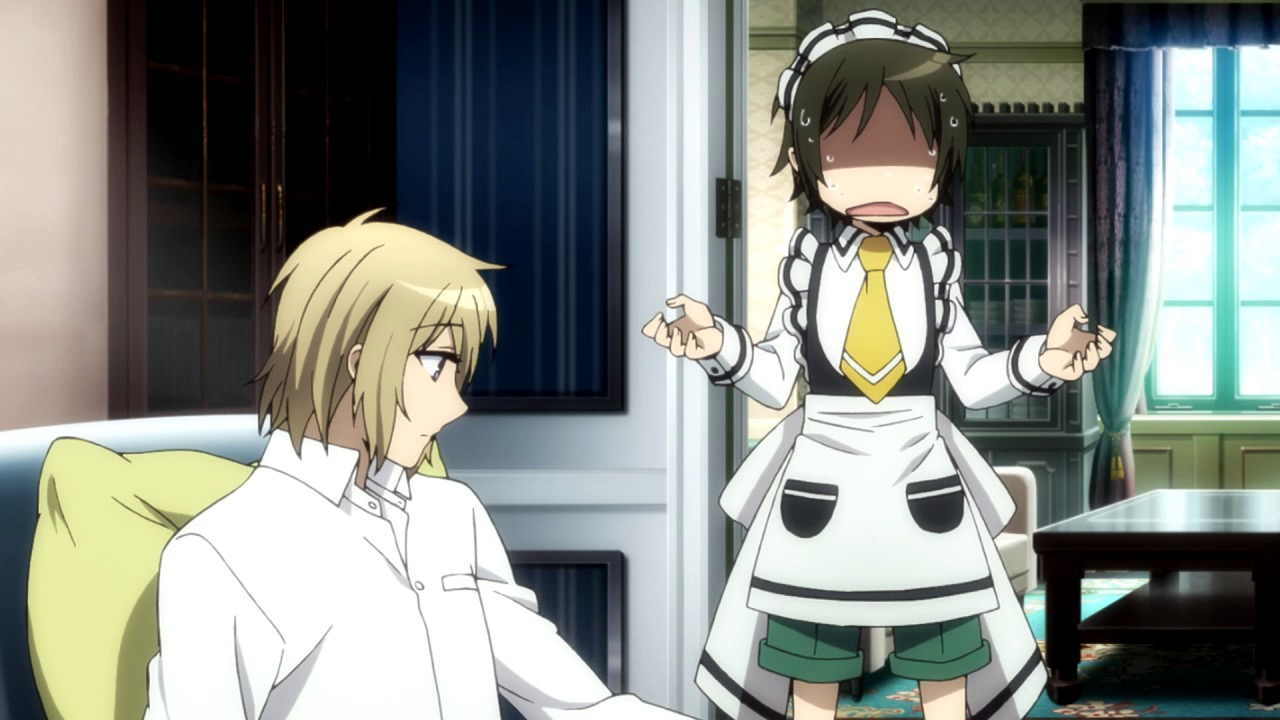 Shounen Maid Season 2 Trailer
There is no news of the Shounen Maid Season 2 Trailer, it's been four years now. The first season came in 2016 and after that, the producers never gave any hints for the second season.
There are many speculations about the show's return, but those who have read the manga must have noticed that the show already used most of the volumes in its series, lack of source material will immensely impact the show's renewal.
This is the most important and common problem in the anime industry, if we look at famous anime series like Naruto, One-piece, and many more they all have 20- 70 volumes in it, meaning the producers of these shows already have enough sources to make its sequel happen!
Shounen Maid Episode List
EPISODE 1:- "THOSE WHODON'T WORK, DON'T EAT"
EPISODE 2:- "FAILURE IS THE MOTHER OF SUCCESS'
EPISODE 3:- "IF YOU FEED THE DOG FOR THREE DAYS, IT WILL BE GRATEFUL FOR THREE YEARS"
EPISODE 4:- "WHAT YOU LIKE, YOU WILL DO WELL"
EPISODE 5:-  "A MAN NEVER GOES BACK ON HIS WORDS"
EPISODE 6:- "EVEN A CHANCE ENCOUNTER IS PRE-ORDAINED"
EPISODE 7:-  "LEARNING DOESN'T HAPPEN IN A DAY"
EPISODE 8:-  "THE DEVIL SCOFFS WHEN YOU TALK OF NEXT YEAR"
EPISODE 9:- "CHARITY BRINGS ITS OWN REWARDS"
EPISODE 10:- "NO HEAT OR COLD LASTS BEYOND THE EQUINOX"
EPISODE 11:- "BOYS, BE AMBITIOUS"
EPISODE 12:- "ALL'S WELL THAT ENDS WELL"
There are 12 episodes in its first season and each is 24 minutes each.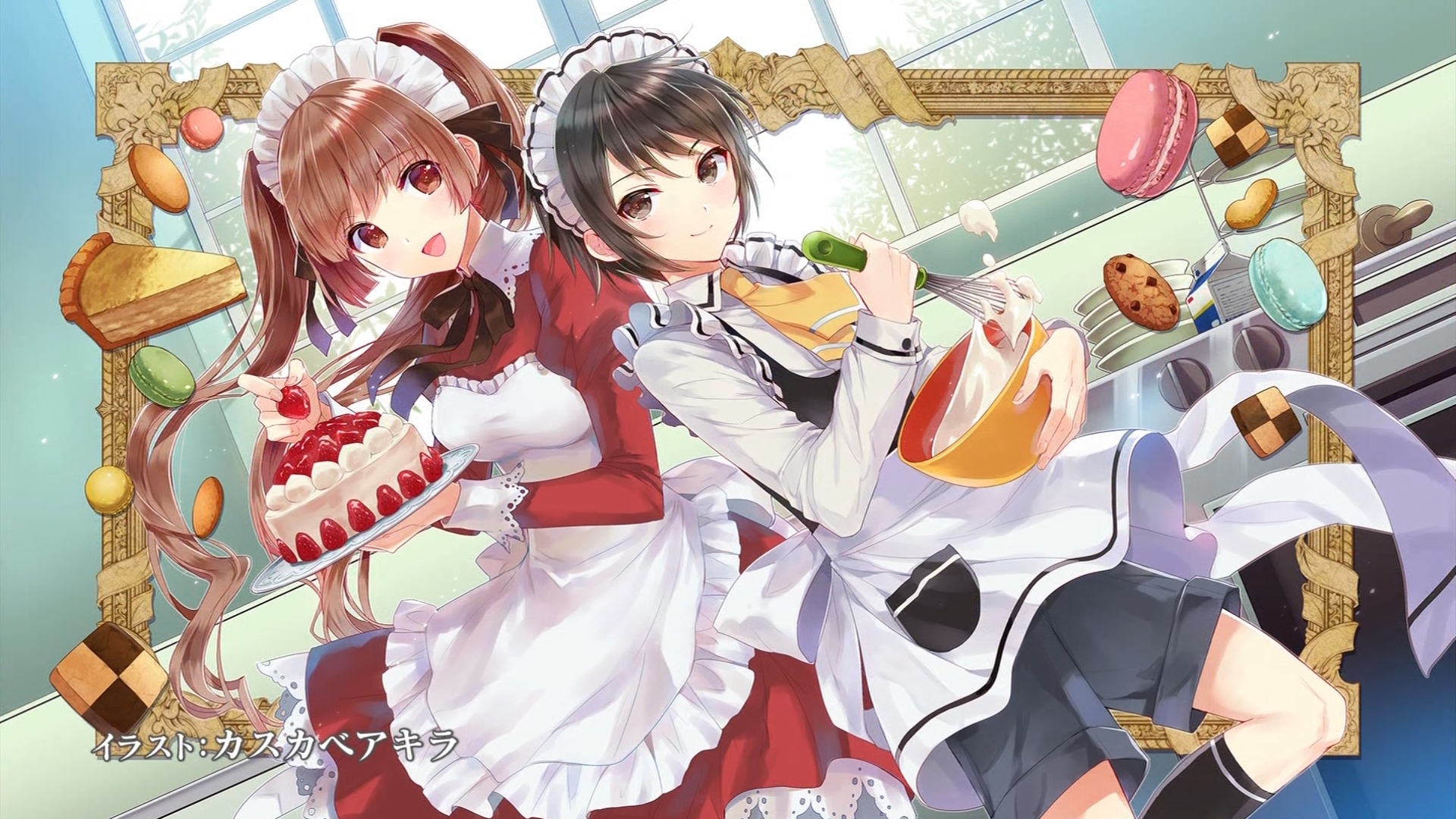 Where to watch Shounen Maid Season 2
You can watch it on Youtube, Funimation, IMDB, Crunchyroll,
Shounen Maid Season 2 FAQS
1. How old is Madoka's shounen maid?
Ans. He is 24 years old.
2. What kind of anime is Shounen Maid?
Ans. Shonen Maide follows the Iyashi-Ken genre, the show is meant to provide healing and comfort to the viewers. It also has humor.
3. How old is Chihiro from Shounen Maid?
Ans. He is in fourth grade, in Japan, it will between 11-12 years old.
4. Will there be a Shounen Maid Season 2 of Shounen Maid?
Ans.  No, there is no news regarding its new season and the possibility for its Shounen Maid Season 2 is low.
5. Is there any romance in Shounen Maid?
Ans. No, it seems like a gay drama even though there are no explicit scenes or a love story between the characters. It is more like a healing and comforting anime television series.
For more amazing status visit here themarketactivity.com