A solid-state drive (SSD) is a stable storage device which uses integrated circuit assemblies to store data meticulously, typically by using flash memory. But, it functions as secondary storage in the hierarchy of computer storage. Hence, it is also called a solid-state device or solid-state disk. As compared to electromechanical drives, the SSDs are more resistant to physical shock; it runs silently and has a quicker access time. Over time, the SSD's price is declining, but as of 2020, it's still more expensive per unit of storage than the HDDs. We expect it to remain as such into the next decade.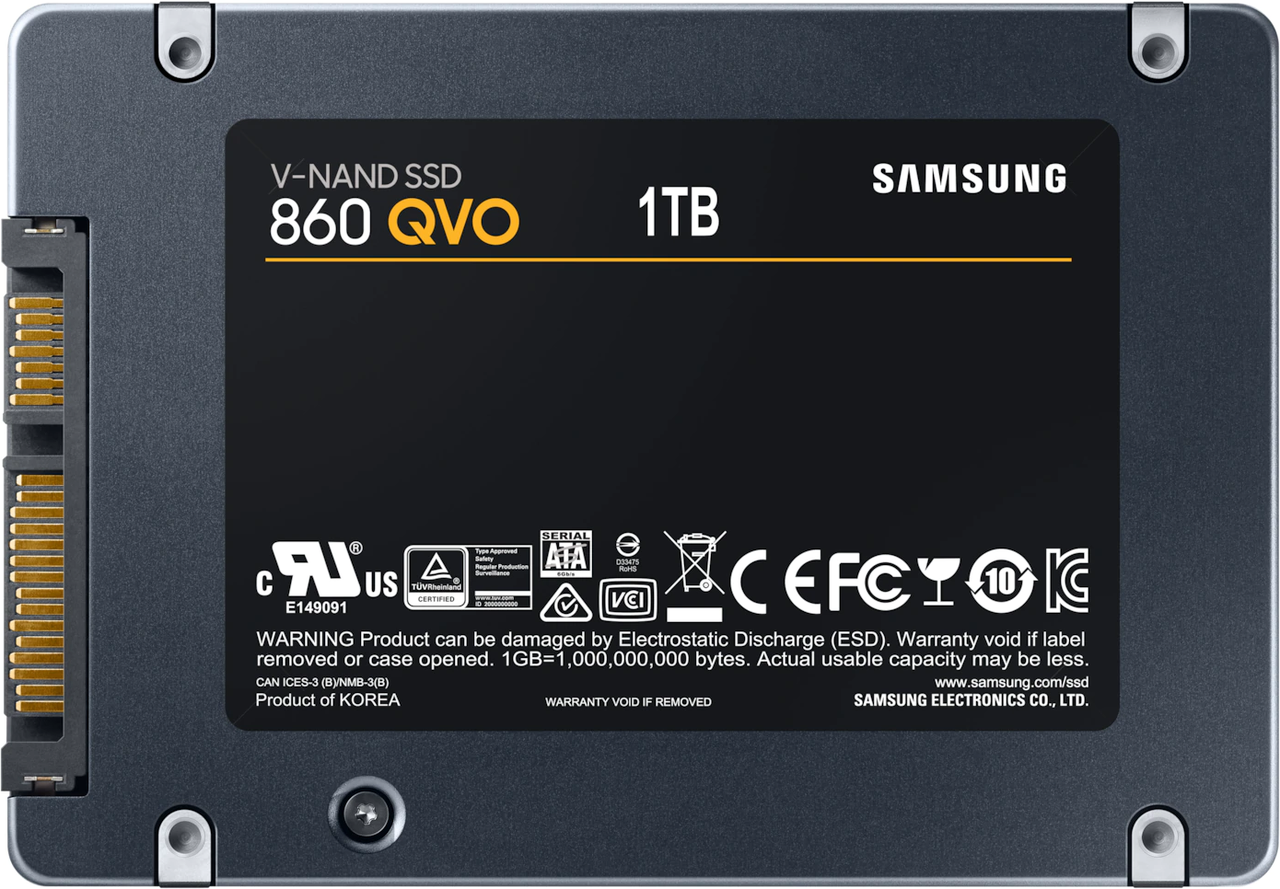 A few years back, when the SSD was initially available, it was so expensive that the manufacturers could only provide about 60 GB – 128GB to control the costs. But, gradually with the development of the SSD market, the capacity of SSD is no longer a cost-related issue. And eventually, the 1 TB SSD became the universal storage standard. According to one's needs and budget, buying suitable capacity is the right idea. But how to know which SSD is ideal for your computer, for that you have to undergo the following assessment.
Design and game needs to have with large capacity SSD-
Many people getting engaged in graphic design work or video editing work will have the experience of C disk filled up to the brim. The professional software occupies a large number of system resources; a single C disk may need the capacity of more than 100G. So, these people should opt for 1TB SSD and above degree, fro a smooth and practical experience.
However, if you are a gamer and wish to install some games on SSDs, you may need SSD with a capacity of at least 500GB. For example, in Grand Theft Auto V, a full installation requires about 75GB of capacity. If proper distribution of 256GB capacity is there in the system, then, allocation of another 256GB capacity is for game use.  So, 512GB SSD can also install about three equivalent power of the game, which is enough to meet the daily gaming needs.
Hence, many players want to put the whole game on the SSD disk to have a smooth gaming experience. This experience makes people feel a lot more comfortable. Hence, if the budget is ideal, a large-capacity solid-state such as 1TB SSD is the right choice.
The current total storage capacity for HDD or SSD-
So before buying any extra storage option, first check whether enough space to use is present in the hard drive. However, if your old hard disk is SSD, then the capacity of new SSD needs to be at least the same or more for copying old files.  But, the price of large-capacity SSD is enough to buy a 128G SSD and mobile hard disk. For example- A 128GB SSD's unit price per GB is a lot higher than larger SSD.
So, if you would opt for purchasing SSDs, we would recommend you to choose at least 250GB SSD. The Small capacity SSDs are less cost-effective and are a bit stretched.
For example-  Although installing the latest Windows 10 system only requires about 20GB, but the capacity of the system partition will be over after installation of  Office, Photoshop and other software. Also, once the SSD's 75% capacity is over, it becomes a lot slower, and its performance is relatively weak.
With several branded SSD available in the market, you can choose the brand according to your budget and needs.
For more updates, stay tuned.