Even though Stardew Valley doesn't possess an official Steam Workshop support, but its modding community has enhanced since its release in 2016. There are several mods available that do everything from changing what your animals look like, to making fishing more comfortable. Several of these mods are from either the official Stardew Valley Mod forum or at the game's Nexus Mods page. But, before you start playing this game, you should backup your data. Since there isn't any official mod support, there's a chance that mods will break after updates, so it's smart to backup any files you are going to modify in case you need to revert the changes. And back up your save data to be safe.
It is present by default at C:\Users [USERNAME]\AppData\Roaming\StardewValley\Saves.

DCBurger's Portrait Mod
This particular mod has now become the most popular mod. Unlike several anime-style character edits, gender swaps, this DC burger's portrait mod are much grittier. All of the new characters possess a dark style with a square chiseled jaw and masculine features. They don't fit into the vanilla version of Pelican Town, but yeah, they are a definite replacement of the overwhelming cuteness. These portraits rely on the portraiture mod, which allows higher resolution character portraits.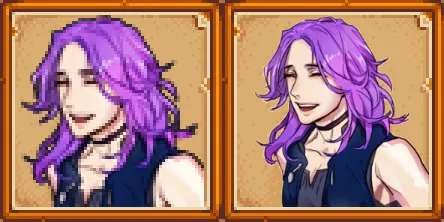 Gigi's Hi-Res Portraits Mod
If you wish to have a completely different feel, this mod is definitely for you. Gigi's Hi-Res Portraits remodels the characters into colorful anime portraits that feel a bit like Pokemon and One Piece's collaboration. They're a fun version of several characters. For example, Harvey looks like a bandit by going from dork mustache man to verified senpai.
Stardew Anime Mods
Stardew Anime Mods is a quite infamous portrait mod for Stardew. Its quite intricate and brightly colored pixel work works perfectly with vanilla Stardew Valley. But, unfortunately, it only includes portraits for the young women of Stardew Valley, which means that all the bachelors will look just a little less sparkly in comparison.
Coii's Hair Sets Pack
Coii's Hair Sets Pack revamps and adds a bunch of new hairstyles to choose for your character, both long and short varieties. Be it an elegant braid and bows or some stylish slick-backs; there's just an ample amount of options to choose from for everyone.
Elle's Cat Replacements
The most exciting mod is Elle's Cat Replacements. This mod can turn your farm cat into anything from calico to a tortoiseshell. Elle has made several animal replacement mods, including Dog Replacements, New Horses.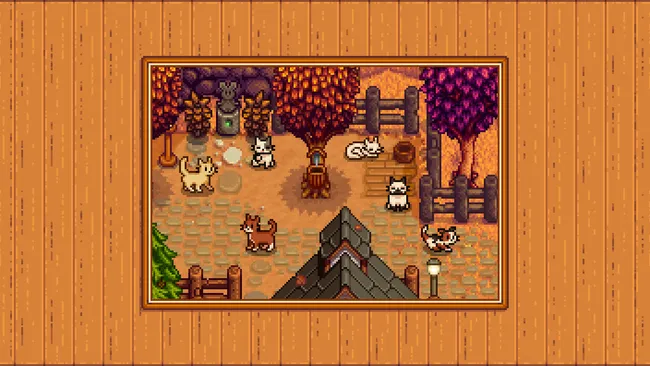 For any more updates, stay tuned.
If you like what you read, then please followup on my other contents. Best Terraria mods