Since the time the coronavirus outbreak happened, the gyms and sporting facilities are closed. People are working out from home. Hence, the demand for many tools and products linked with the working out increased. 
And now, in the 'Life Unstoppable' virtual event, Samsung unveiled the new galaxy fit two, which can last for up for 15 days on a single charge. In addition to this, it can further extend to 21 days, depending on settings and situations. 
Samsung Galaxy Fit 2 Specifications
Presently, the Samsung company has shared only a few details about the product. Samsung Galaxy fit 2 is an iterative update of the Galaxy Fit, which launched in June 2019. It can automatically detect and track up to five diverse types of activities and offer data like Heart rate and calory burned, distance, to name a few. Also, it comes with sleep tracking built-in with the sleep score to evaluate how deep your sleep is.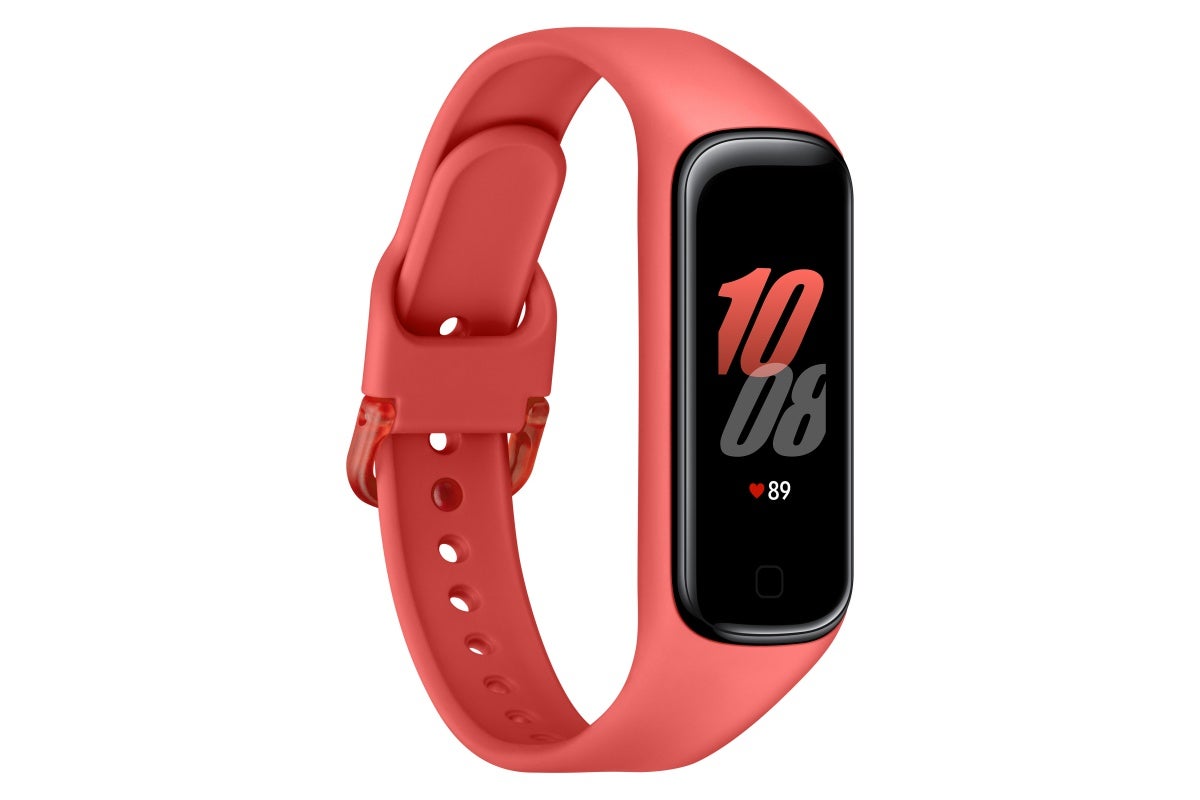 The Galaxy Fit 2 has a 3D glass display along with more than 70 face options. At the bottom of the device screen, there is a touch-sensitive button that will likely act as the home button. As mentioned above, the Galaxy fit two can last for up to 15 days and can go up to 21 days. The design of the product is a groove to reduce sweating. The device is made from plastic, water-resistant, and the weight is just 21g. It is compatible with the Android handset, which has the version 5.0 or later along with the 1.5 GB of RAM. And in iPhone 7 or later models running iOS 10.0 or up. The colours available for this device are Black and Scarlet. 
Samsung Fit 2 Price and Availability 
As of now, the price and availability are not declared globally by Samsung. It will be confirmed in the coming days. Though, in Germany and other European countries, the device will be accessible on October 2 for 46.76 euros. 
'Life Unstoppable' Virtual Event 
Life Unstoppable is a virtual space where the showcase of Samsung's products took place in a gamified experience by Samsung company. 
Apart from Galaxy Fit 2, Samsung unveiled many other products like The Premiere- a smart projector, Tab A7, A42 5G, Galaxy Z Fold2, wireless charging trio, and Classic Refrigerator. 
As soon as we get more updates about Galaxy fit 2, we will update you right here. And with this, that's the wrap for today. For other information, STAY TUNED with us!
---
Found my article knowledgeable? Check my other article about V-Bucks in Fortnite.