PUBG Mobile has been the center of the gaming news in India ever since the ban on September 2, 2020. As previously noted, ever since the ban, Google and Apple have removed the game from their app stores. Android and iOS smartphone gamers can only install the game if they had previously installed the game.
Previous game installs mean that the game is still associated with their Google or Apple ID. This ban came just weeks after PUBG Corp teased the launch of its major 1.0 version. It is also worth noting that PUBG Mobile players can still play the game in India. Let's check out the details around this and more PUBG Mobile related news here.
The main reason is because of the rising tension between India and China as well as the fear of cyber attack from our neighbor.
PUBG Mobile still working in India; details
Unlike other apps whose servers are completely blocked in India, the case of PUBG Mobile is way different. A lot of gamers who already downloaded the app confirmed that they were still able to play the game. It is because PUBG Mobile is available on different application hosting websites which help the app to run as usual despite the ban. Here are photos and videos of players showing their gameplay after the PUBG Banned notice.
We also noticed a major change in the app as most of the players in the battle are likely to be bots with weak experience.  It gives real players higher chances to get chicken dinner.
Despite PUBG Mobile is still working, many people predict that it won't take a long time for the Chinese app and its entire servers to be completely blocked out of India.  In addition to that, it's skeptical about whether the app is available for upcoming major updates or not.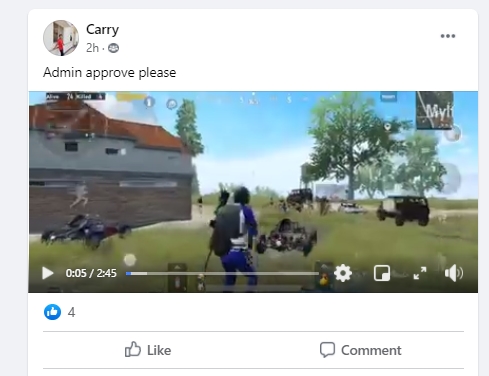 Gamers also noted that the increased bots allowed them to easily win the Chicken Dinners in the game. This likely means that an increasing number of players are moving away from PUBG to other games. This information comes just days after Bollywood actor Akshay Kumar announced that teamed up with a game studio for FAU-G.
Soon this game will be completely blocked, it is set.  Earlier in late June, 59 banned apps were also completely blocked a few days after the ban was announced. The PC version of the PUBG Mobile game can still be played.
In the aftermath of India announcing its ban, Tencent's stock lost nearly $34 billion of its value in two days.
The tales of scary PUBG addiction…
According to reports, a fitness trainer from Jammu has admitted to a hospital after PUBG addiction made him partially lose his mental balance. The highly addictive nature of the game was further brought in light when a teenager in Punjab reportedly spend 16 lakhs from his parents' bank account to buy gears and upgrade his character in the game.
Yes, 16 lakhs. These incidents are a scary reminder of the fact that why addiction to digital and/or video-gaming activities has been officially defined as a Gaming disorder.