Developed by Bethesda Game Studios, Fallout 4 is an action role-playing video game released worldwide on November 10, 2015. The video game is available on Microsoft Windows, Playstation 4, and Xbox One. The mode of this game is Singleplayer.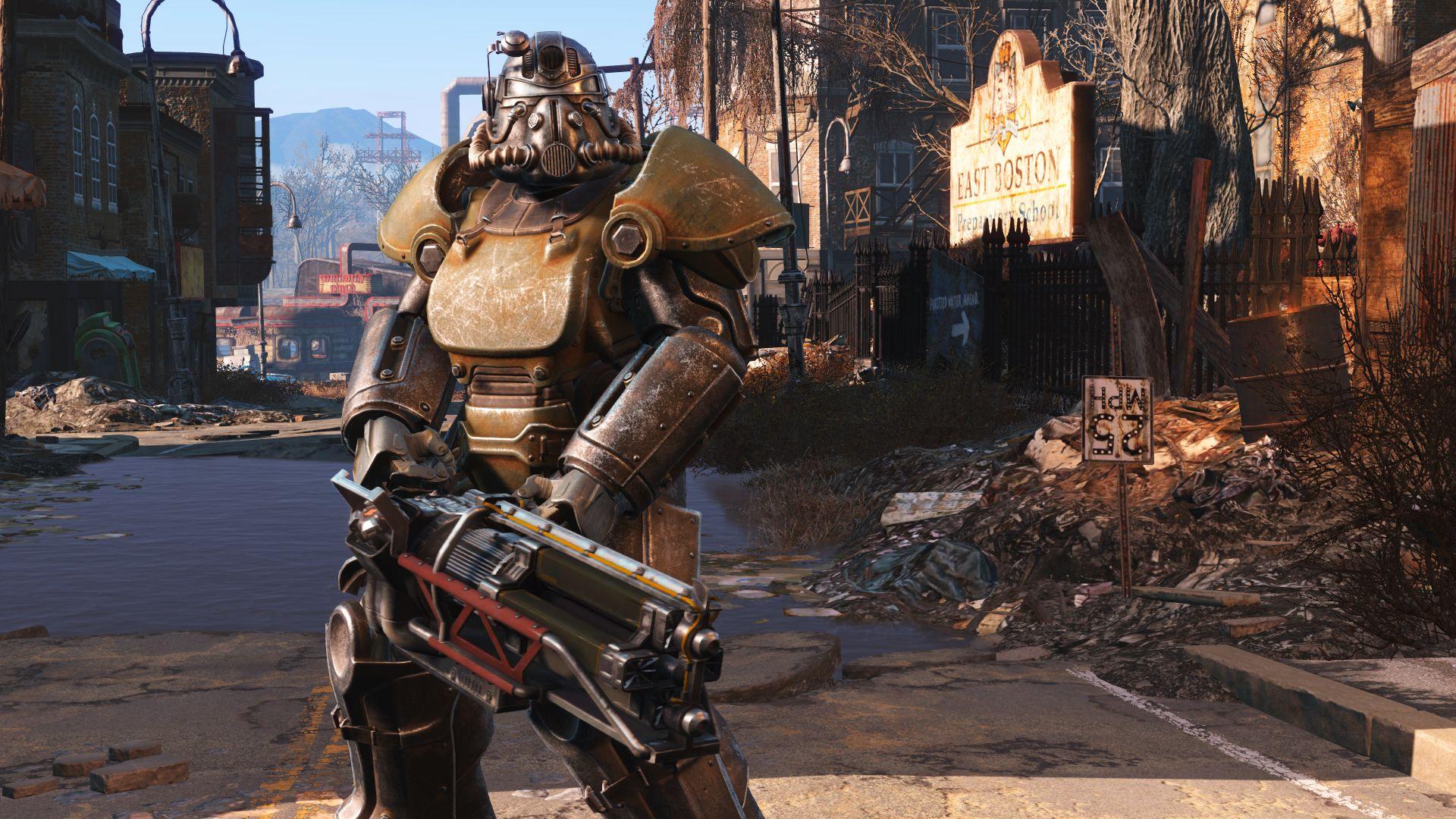 Fallout 4 received favorable reviews from critics and audience and received numerous accolades from game publications and awards events. 
And not just this, there are thousands of mods available which make the game adorning. If you are looking for mods, then you are the right place because we present you the useful mods for you! 
To Install Fallout 4 mods. 
Even there are thousands of mods available, it was not easy to install it before. But now, integrated mod support is available from Fallout's main menu. Also, the Bethesda mods page has hundreds of unique and approved mods. 
To find them, you need to visit Fallout 4's in-game digital marketplace. 
Best Fallout 4 mods 
Thanks to the modder community for creating such imaginative mods. Here we have compiled the best mods for you. Take a look: 
Lowered Weapons: There is one thing that kind of irritates us about the game; The character is always on edge, and the rifle is put up and ready. But the good news is that there is a mod 'Lowered Weapons' which keeps your gun in a lowered position until things kick-off. Hence, it looks more natural on screen. 
Vivid Fallout – All In One: This mod beautifies the ordinary surroundings of Fallout 4. It enriches the textures of various landscape features like rocks, trees, roads, bridges, and concrete structures. These adjustments generally change the contrast intensity. 
Homemaker Expanded Settlements: These mods include seven new build sets, various building units, hundreds of modern adorning, lighting, and household objects in the game. These features were not added before in the game. 
Unique Weapons Redone: This mod is about the unique weapons that are available in multiple areas and on different legendary enemies. It adds 30 other weapons aesthetically and also adds unique effects to all of them. 
Fallout 4 Seasons: This mod is worth installing. With this mod, the recognizable weather transforms into a shocking serene. However, it would be best if you changed the season manually. 
Start Me Up: With this mod, you can skip the game's beginning sequence. In other words, you can skip the game's first few minutes and wake up in vault 111. 
For further information, please STAY CONNECTED with us! 
You can catch up on my next article about The Sims 4 PC Mods.